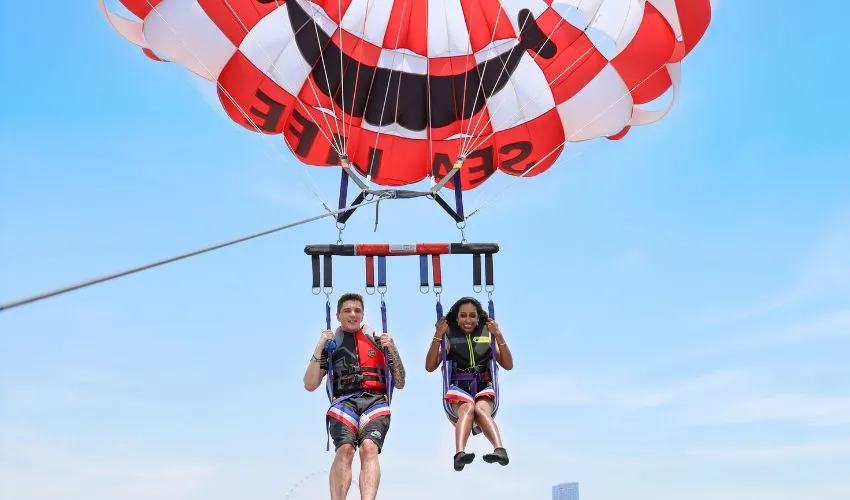 A Parasailing ride is a great way to see Dubai from a different perspective. You can enjoy the view from the air and see all the sights from above, including hotels, skyscrapers and other landmarks.
Dubai is one of the best places in the world to go parasailing because there are many companies that offer parasailing ride services in Dubai, so you will have no trouble finding one near you. There are also many beaches where parasailing is allowed, so you can enjoy it right on the water.
When is the best time to parasailing in Dubai?
It depends on what you're looking for. If you want to go during the summer, then May through September is your best bet. However, if you're looking for a more temperate climate, then October through April would be more your style.
Dubai is known for its extreme temperatures—in fact, it's one of the hottest cities in the world! But that doesn't mean you can't enjoy parasailing during those months—you just have to know how to dress appropriately. That means wearing lots of sunscreen and bringing along plenty of water. You'll also want to wear light clothing so that your body can stay cool enough while out on the water.
Read: How to Prepare for Your First Parasailing Ride Experience, a Self-help Guide
Is parasailing in Dubai meant only for the experienced?
If you're not familiar with parasailing, it's a sport in which one person flies above the water attached to a parachute-like device called a parasail. It's like skydiving without the plane ride—just you and the wind.
It sounds like parasailing in Dubai is only for the experienced—but that's not the case! Parasails are designed to accommodate people of all ages and abilities, so whether you're a first-time flyer or someone who has been riding these things their whole life, there's no reason why you shouldn't give it a try.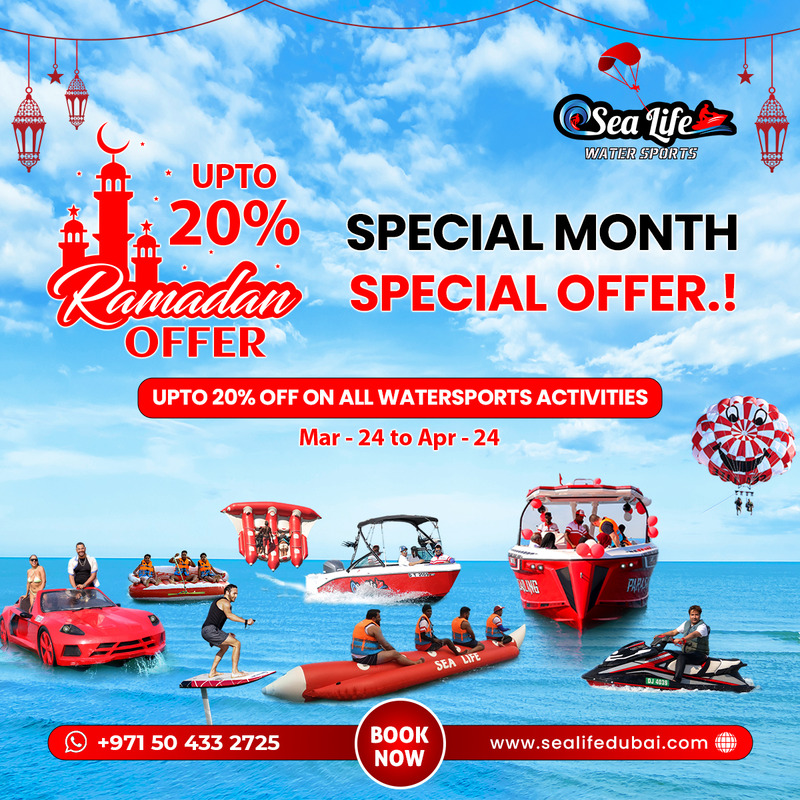 Is parasailing ride safe?
If heights aren't your thing, then maybe parasailing isn't for you! But if you're not scared of heights and want to experience something new and exciting, then definitely give it a try.
Parasailing is a relatively safe sport if you are a healthy adult who has no prior health conditions. However, due to the fact that it involves being strapped into a harness while suspended above water, there are a few precautions that should be considered before participating.
How to get the best parasailing price in Dubai?
When it comes to parasailing in Dubai, there are many options to choose from, but none can match the quality, safety and affordability offered by Sea Life WaterSports Dubai. Our staff is made up of highly trained professionals who have years of experience working with tourists from all over the world. You will be able to enjoy the experience at your own pace and see Dubai from a whole new perspective as you glide above the city skyline. We offer a wide range of Dubai Parasailing Packages that are designed to suit different budgets and preferences.
Call us now if you are looking for the best and most affordable Dubai parasailing package!
Must Read: https://www.sealifedubai.com/aerial-adventures-in-dubai-marina-embrace-the-parasailing-thrill/