It is beautiful to watch birds soar over the limitless ocean and out to the horizon. We admire their mobility as we observe them. There are no words to adequately describe the sensation of having wings in your body while viewing the breathtaking landscape below. When getting ready for your first parasailing trip, this emotion won't escape you for very long.
Your adrenaline will likely be racing as you explore a terrific riding/flying experience with this adventure activity. Every effort is being made by the water sports industry and rental service providers to help people of all ages have a memorable first parasailing experience. Your first parasail may cause you to overthink learning the sport's fundamentals.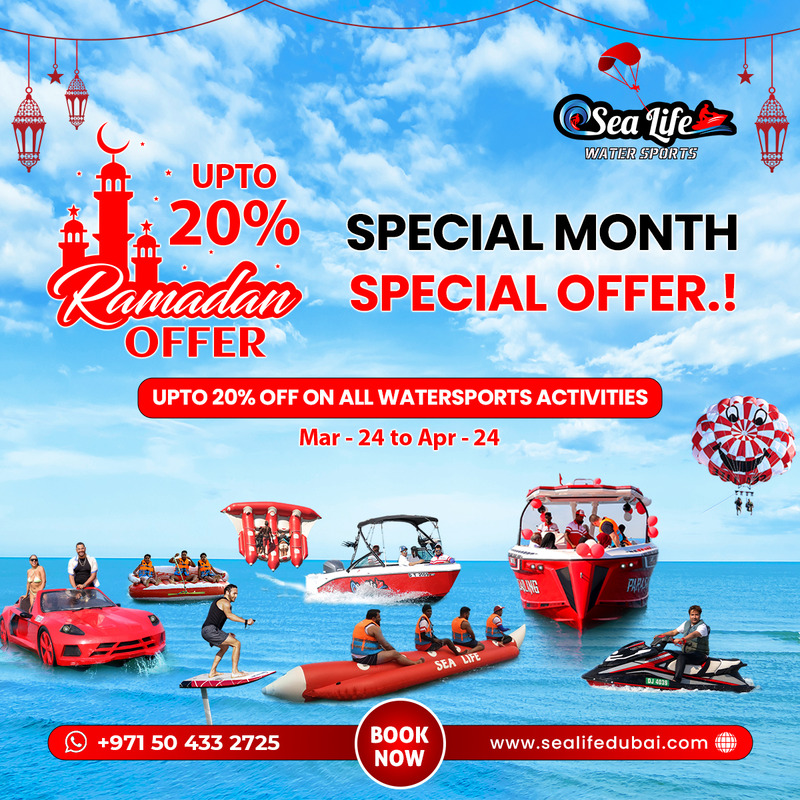 You may relax as we walk you through all the necessities and information you need to know to make the most of your first parasailing adventure.
Discover More About the Required Equipment
You don't need to memorise a big list of equipment for this activity. Your ride safety will be guaranteed by having a basic understanding of the few necessary tools. You can start parasailing by being familiar with basic parasail equipment such as a life jacket, body harness, passenger tow bar, chute, and towline.
Become familiar with the safety procedures
Parasailing is generally a safe water sport. To avoid danger, it would be beneficial if you continued to familiarise yourself with safety procedures and laws. Consult your instructor to find out and comprehend all the safety precautions. Verify the quality and uniformity of all the tools and equipment. Make sure you understand the details of the flight time, boat speed, harness requirements, and instructor permits or licences.
Choose an Appropriate Time and Location
The bird's eye perspective you get as you soar up the sky from the azure sea is what makes parasailing so exciting. Choose a time and location that you think would give you the best potential view. You can find the location that appeals to you by doing some study. Planning in advance can enable you to avoid the busiest times and enjoy comfortable travel.
Make sure to maintain your fitness
Swimwear is the preferred attire for the majority of parasailers. Your clothing will determine how comfortable you are for the duration of the ride. Shorts, jeans, swimsuits, etc., are the most popular choices for motorcyclists in normally sunny weather. There are numerous possibilities for choosing footwear, and the decision is personal. You're going to be in the sun for a couple of hours. Protect yourself from sunburn by using sunscreen or choosing long-sleeved clothing.
Select a Reliable and Trustworthy Service
Choosing an appropriate rental service provider for your maiden Dubai parasailing can help you ensure a great experience. Basic research about the services operating at your preferred location can help you approach the best provider. Consider their reviews and customer testimonials before you lock your provider.
If you are looking for the best parasailing activity in Dubai Marina, Sea Life Watersports Dubai is the go-to water sports service provider. Their crew of trainers and instructors will assist you in making your first parasailing experience worth a while. Get in touch with Sea Life Watersports Dubai for an exciting Dubai experience.