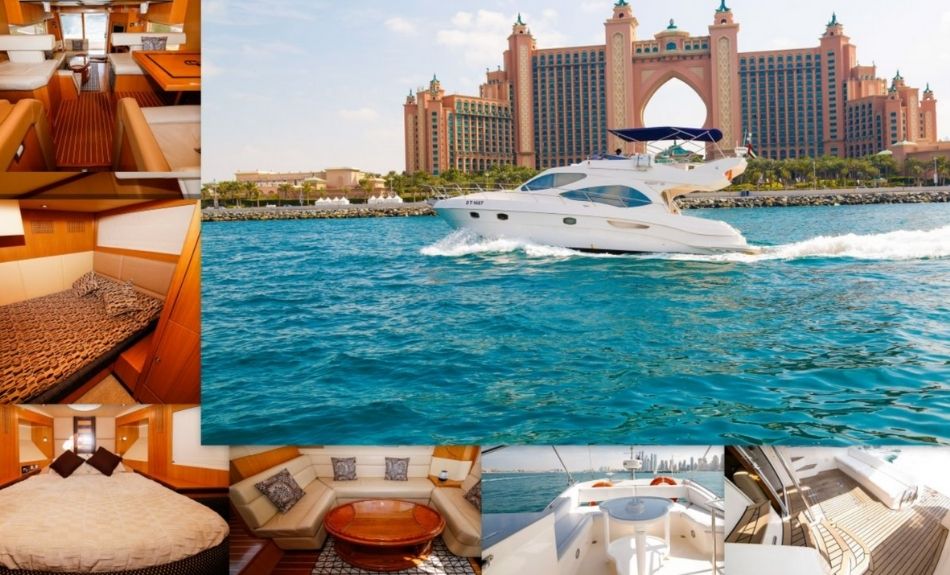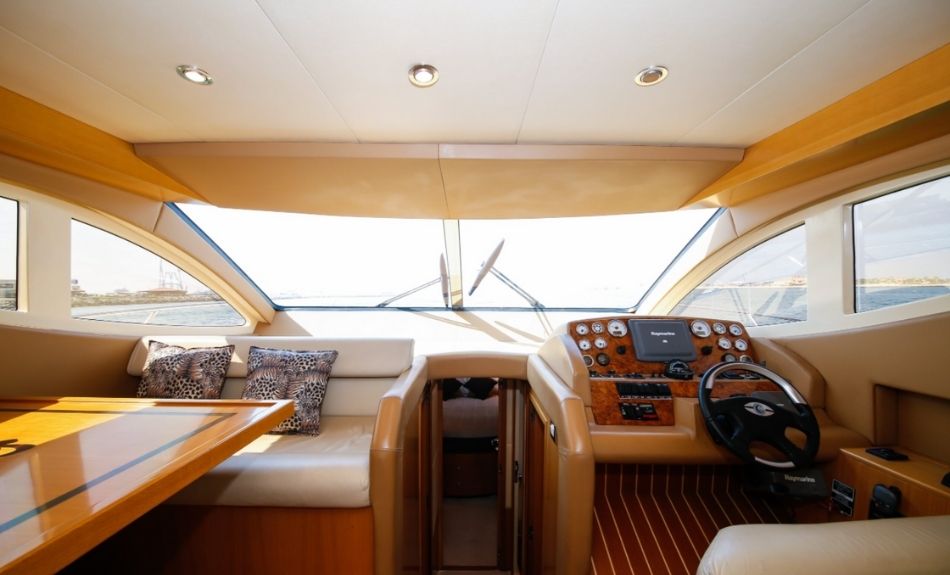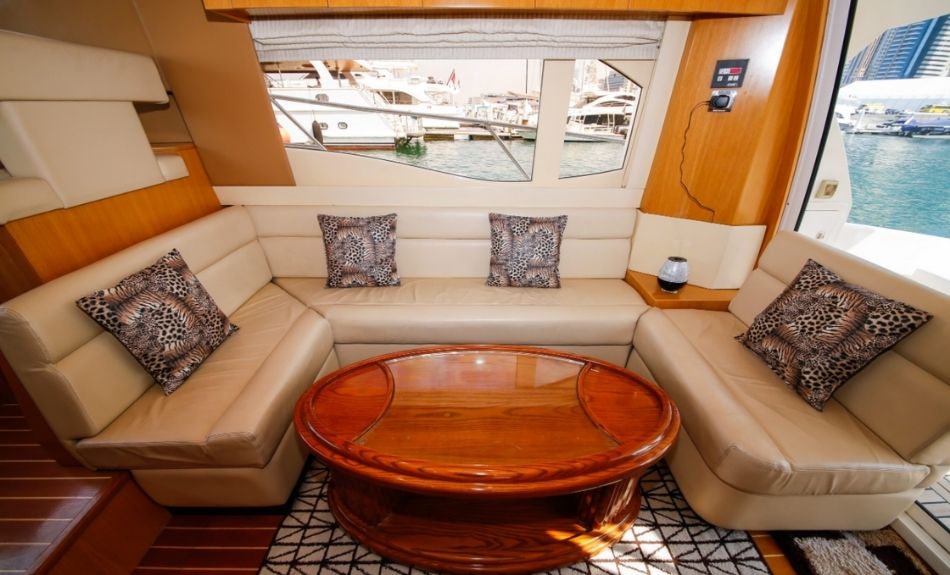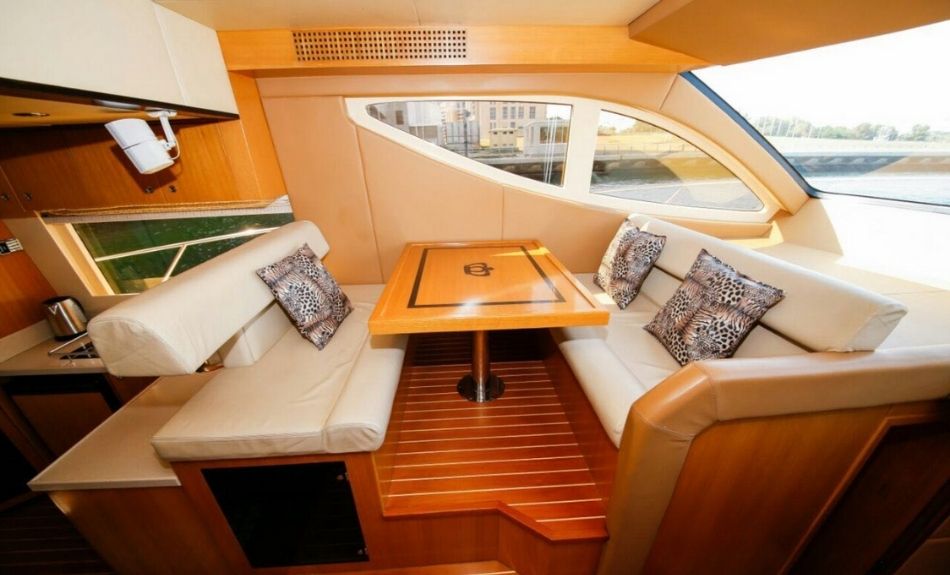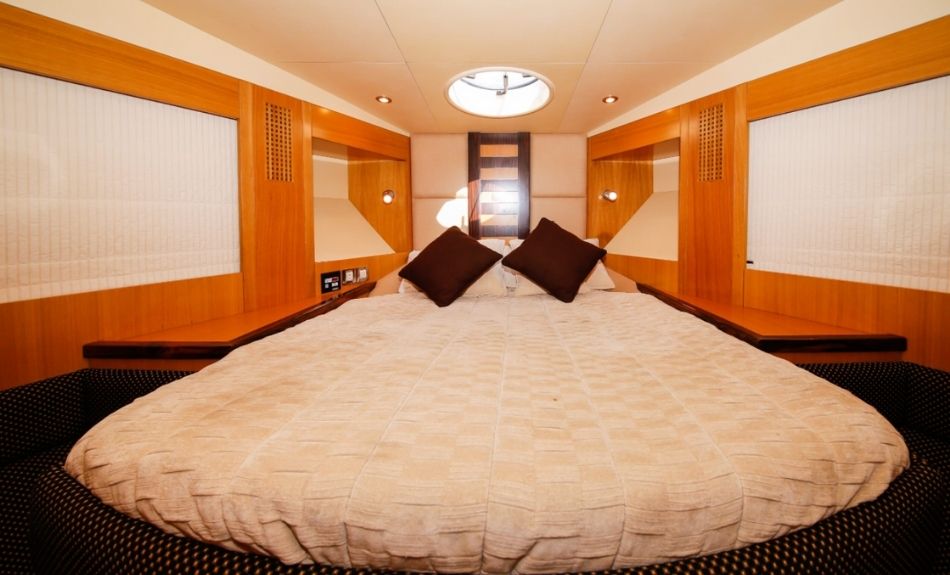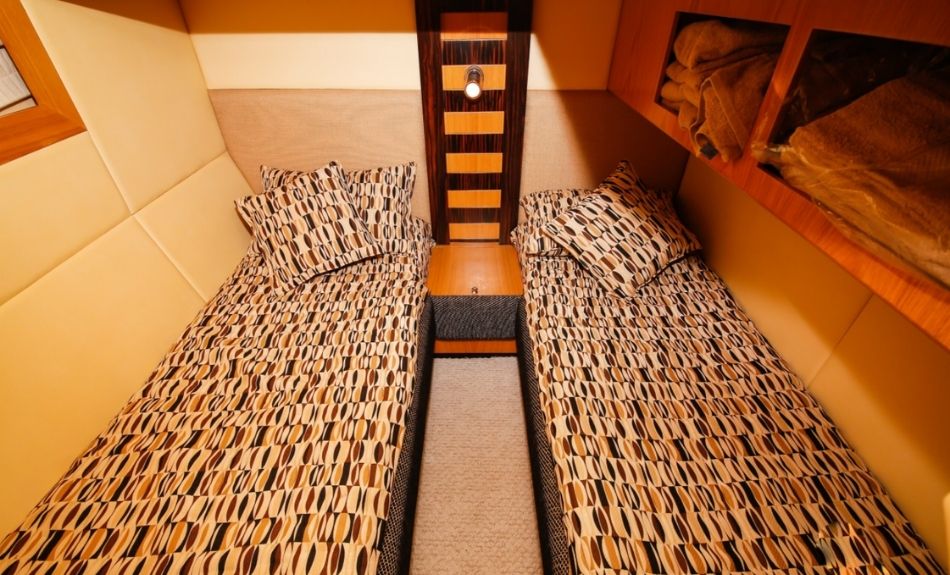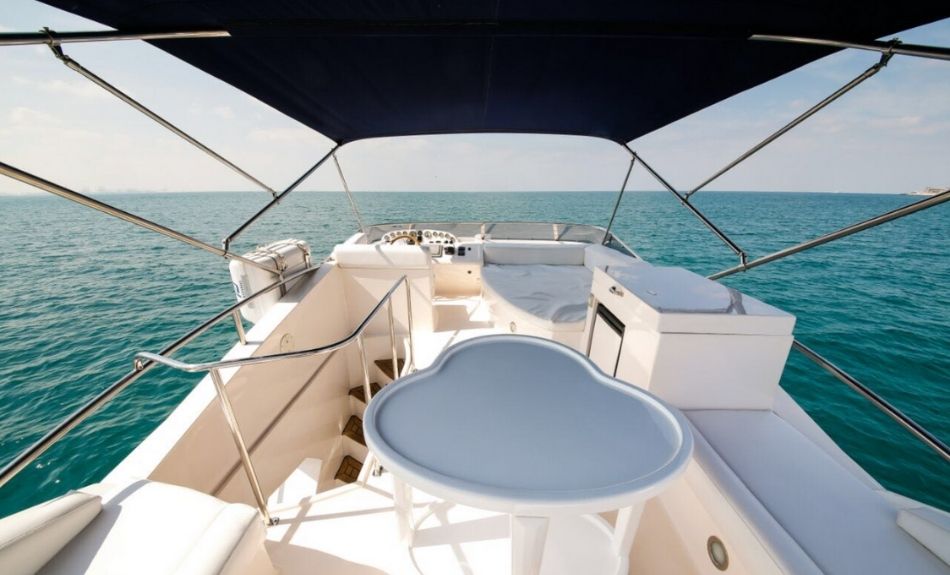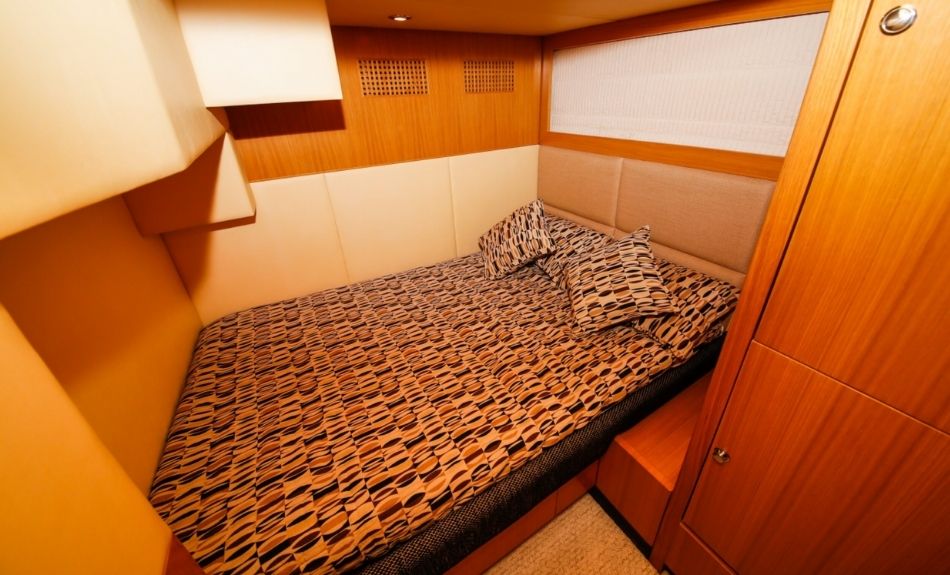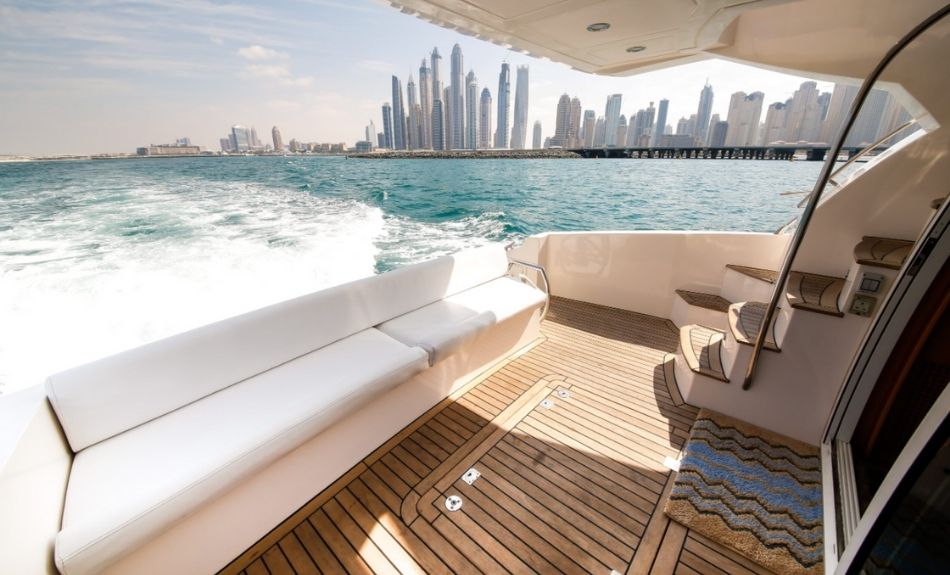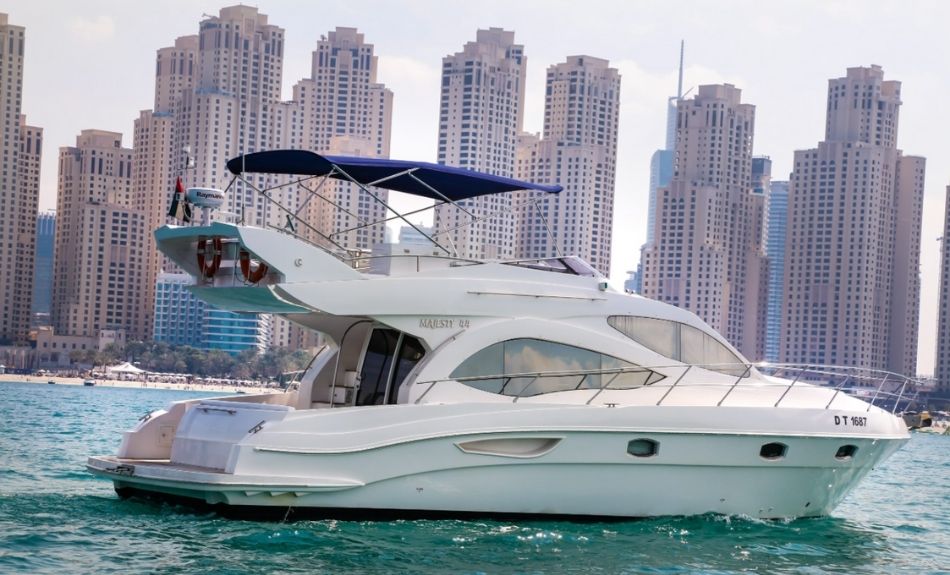 Main Info
The 44 feet Majesty Yacht is much more spacious compared to other cruises of its dimension. This distinctive fly bridge yacht has taken yachting to newer heights. Set over three levels, she is spacious, sumptuous, and stunning with an elegant lounge. Her two comfortable bed rooms, one suite bedrooms and a large sunbathing deck offer both comfort and pleasure.
Key Featuress
MAJESTY 44FT SUPER CLASS
AED 600/Hour + 5% VAT
One Toilet
Max. 12 people
2 Bed Room Inside & Out Side
One Dining Room
One Kitchen
Lounge
Washing area
Sun Deck Sitting Area
Fishing Equipment (Upon Prior Request)
Swimming Equipment
Lounge
Music System
Refrigerator
Safety Equipment
Soft drinks & Refreshments
Washing area
Trained Captain & Crew
Inclusions
Professional Licensed Captain & Crew
5 star Services as standard
Soft Beverages & Refreshments
Ice & Bottled Drinking Water
Safety equipment
Fuel
Add-on services
We provide variety of Add-on services with our Yacht service.
AED 600
Rental Inquiry
Have a Any Question?
A team of plumbing professionals who are there when you need them, Just call.
You May Like