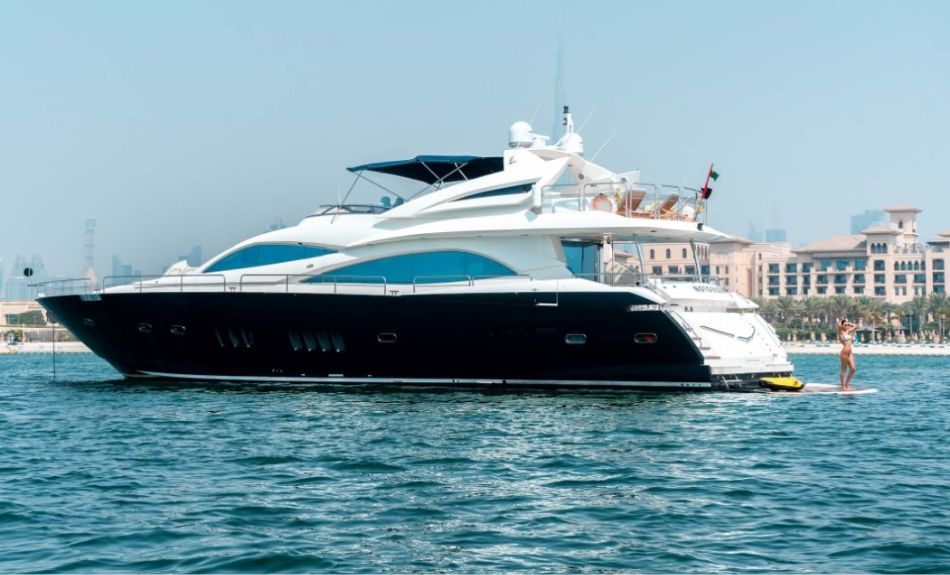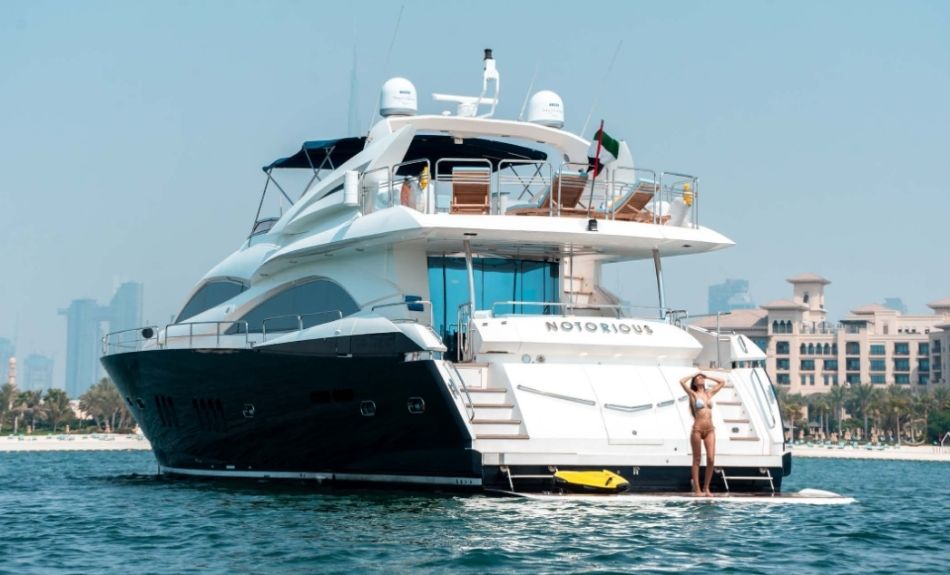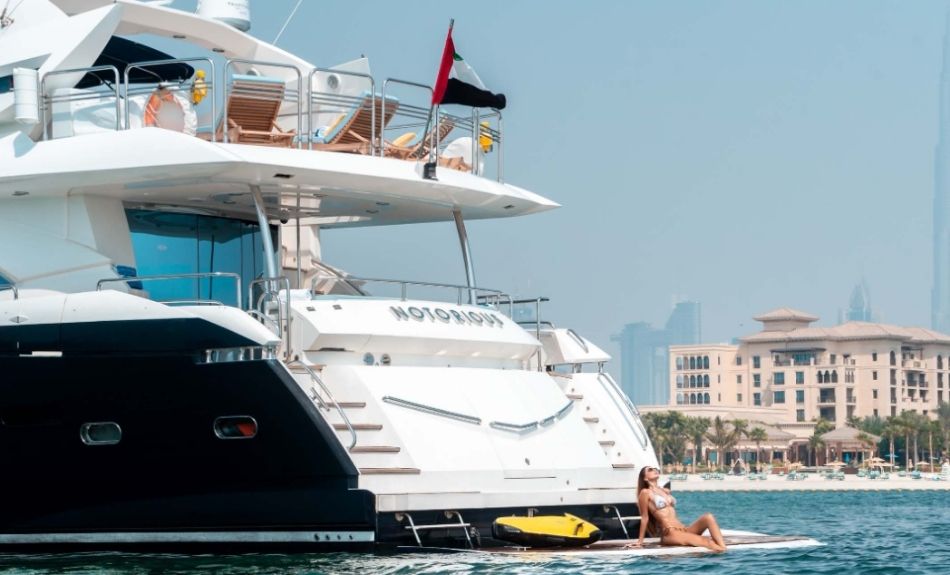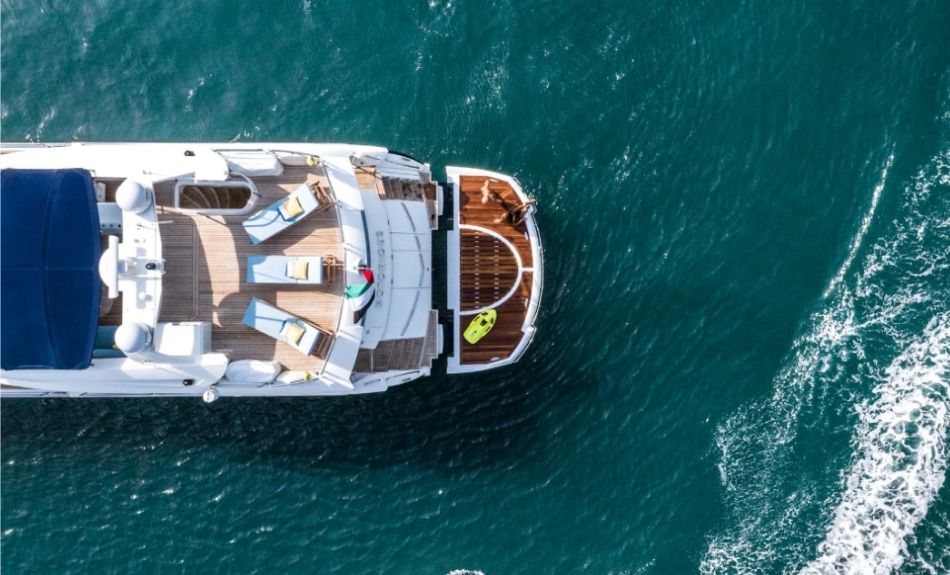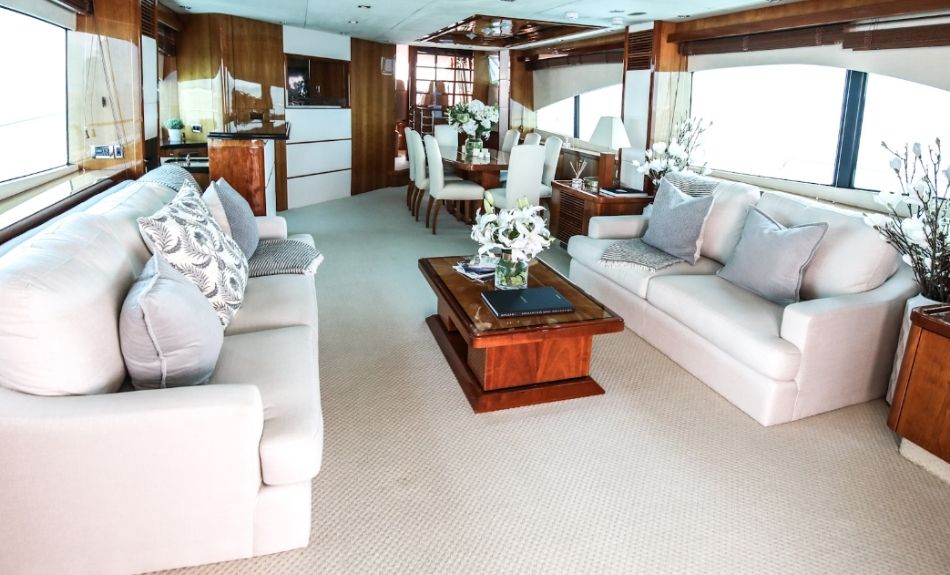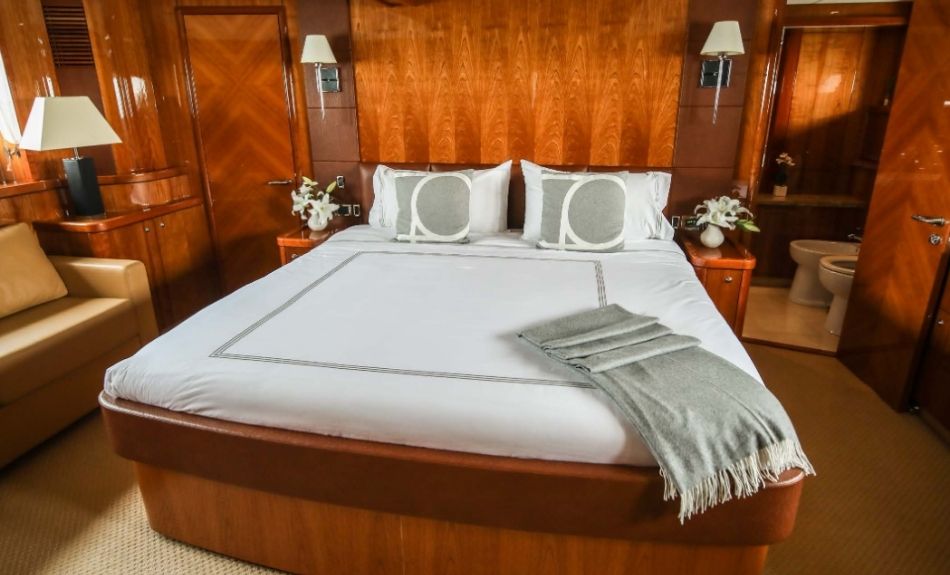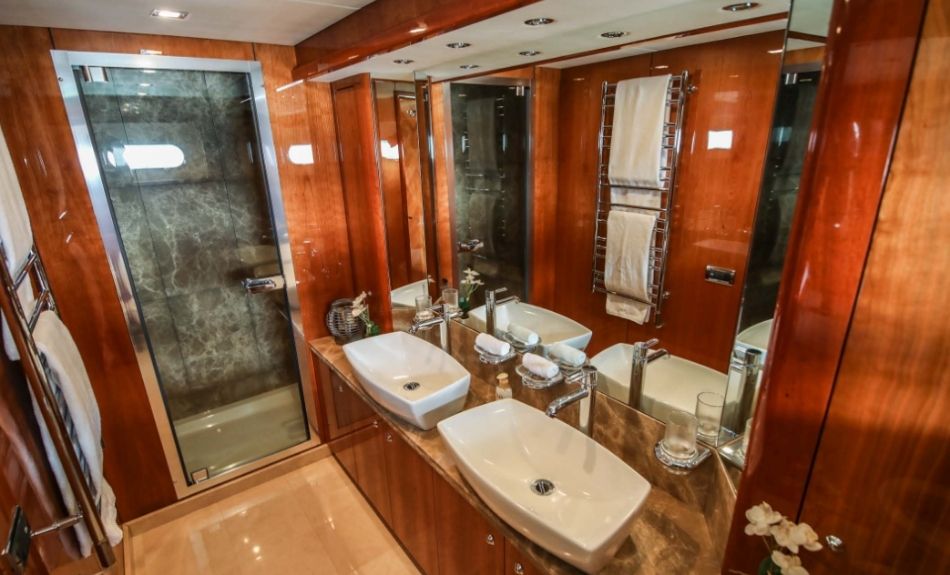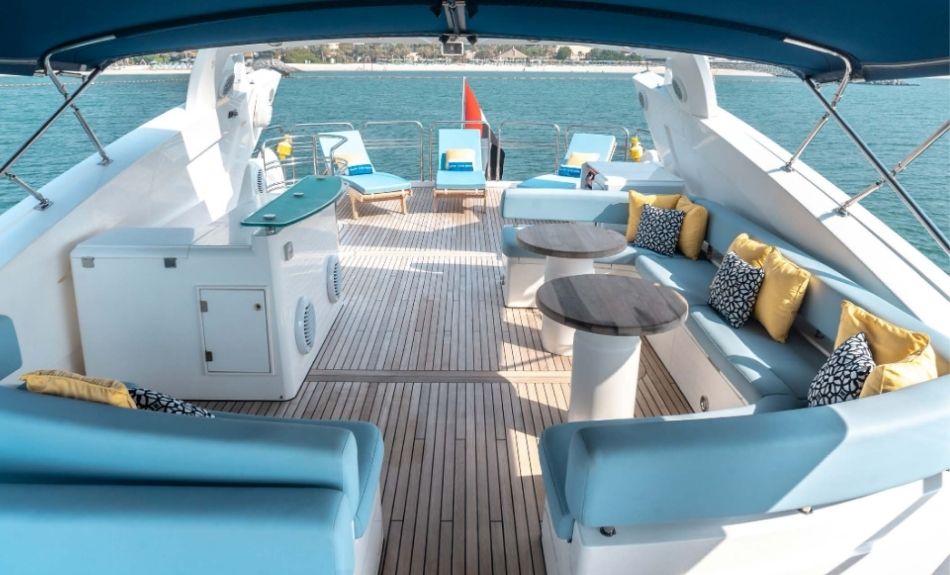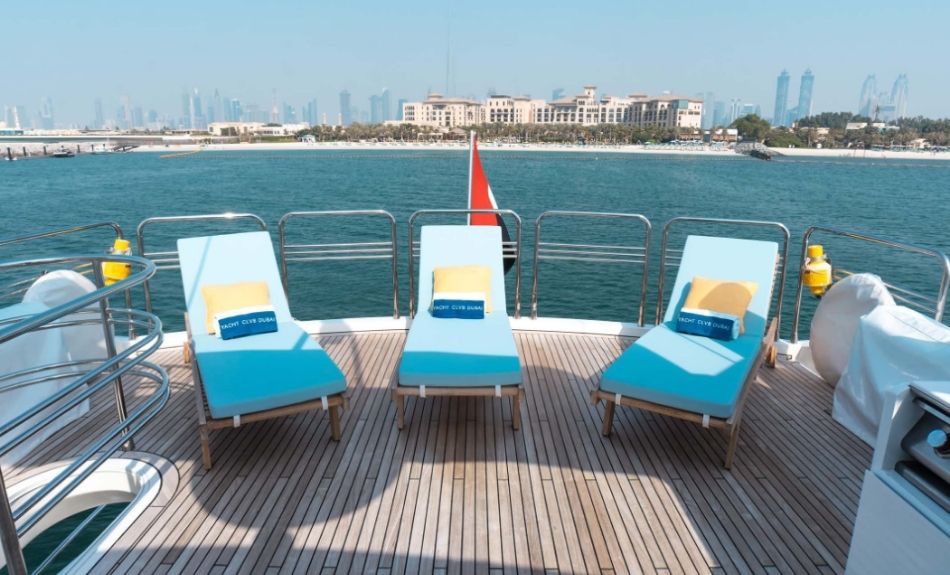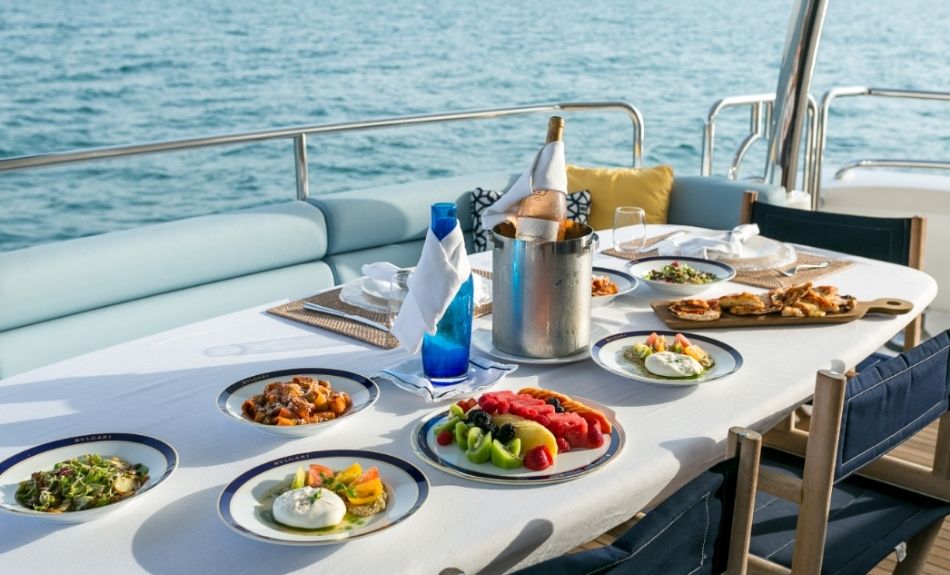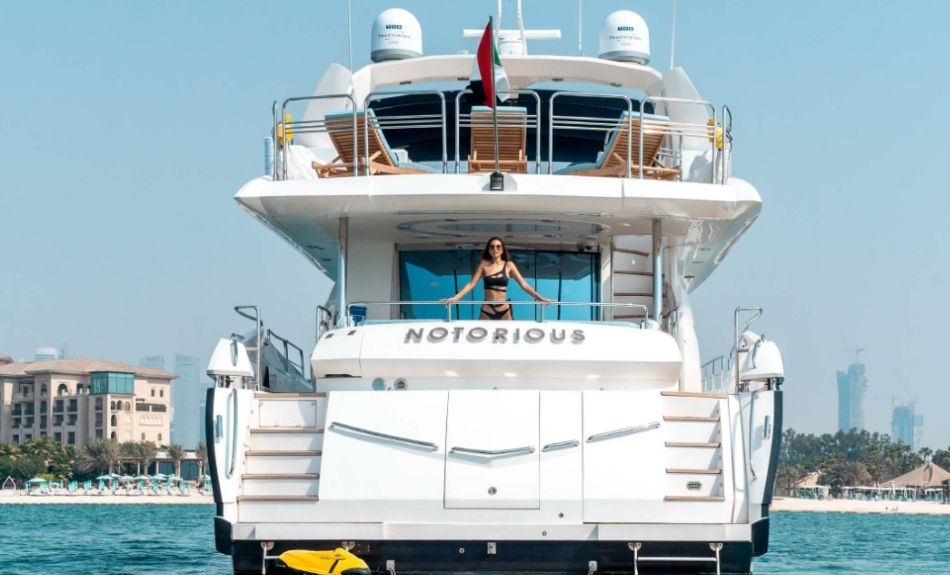 Main Info
NOTORIOUS 90ft luxury yacht is designed with exquisite designs and onboard facilities to be a unique private yacht from the Sunseeker collection. With this private boat hire, you will enjoy a Flybridge comprising an exceptional open deck and lounge seating. Equipped with a modern entertainment system and a stereo-sound Bose PA audio system, this luxury yacht rental service have become a popular choice available at reasonable prices in Dubai.
Key Featuress
NOTORIOUS 90 FT YACHT
One Toilet
Max. 20 people
8 Bed Room
One Dining Room
One Kitchen
Lounge
Washing area
Sun Deck Sitting Area
Fishing Equipment
Swimming Equipment
Onboard Juices
Music System
Refrigerator
Safety Equipment
Soft drinks & Refreshments
AED 4000/Hour + 5% VAT
Trained Captain & Crew
Inclusions
Professional Licensed Captain & Crew
5 star Services as standard
Soft Beverages & Refreshments
Ice & Bottled Drinking Water
Safety equipment
Fuel
Add-on services
We provide variety of Add-on services with our Yacht service.
AED 4000
Rental Inquiry
Have a Any Question?
A team of plumbing professionals who are there when you need them, Just call.
You May Like