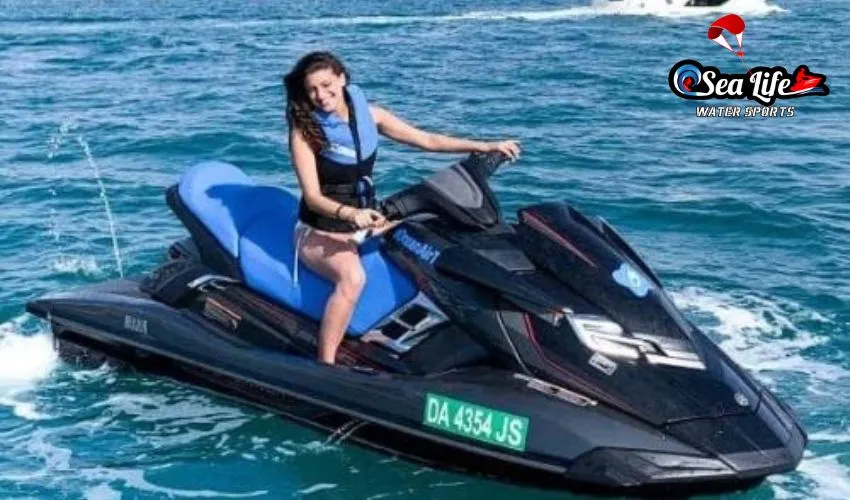 If you are an adventure and water sports enthusiast, you will relish a jet ski ride. Looking at the riders swaying over the sea on a jet ski can make you feel like you are missing out on something extraordinary. However, it is customary to be intimidated while preparing for your first jet ski ride. The modern-day jet skis can go as fast as 60-80 miles per hour, which makes the chances of injury very high.
Hence, it is essential to be familiar with a jet ski before your maiden jet ski ride. Learn the basics of a jet ski and the ride necessities that can assist during the ride. Feel the adrenaline rush of accelerating from 0 to 80 miles per hour in under 5 secs with a jet ski ride with this beginners guide.
● Start Your Preparation by Understanding a Jet Ski
Jet ski designs and specifications tend to vary with every brand's make and model. Make sure that you are well aware of the console and controls of the jet ski make you intend to ride. Note the positions of essential controls like throttle, braking, and emergency shut-off. You must connect the shut-off lanyard to yourself in case you fall off during the ride. Ensure the fuel levels are in line with your ride for the day, and you are ready with the necessary documentation and safety jacket.
● Begin Your Ride
You first need to make your sitting position and handlebar holding positions on the jet ski comfortable. Begin throttling slowly and stay within ten mph till your cover the shoreline. Many riders prefer to remain close to the shore until they get satisfied with the throttle sensitivity.
● Advance to Cornering or Turning
When you are at a safe distance from the shoreline, you can gradually begin throttling to higher speeds. Always make sure you are in a comfortable riding position and take turns at a lower and controllable speed. The crucial thing is to take things slow with your ride. Lean in the direction you wish to turn and ensure your passengers reciprocate accordingly. Due to the lack of a rudder, most jet skis require you to increase your speed to make a turn.
● Riding on The Waves
As you get comfortable and confident with your jet ski ride, it is time for you to begin jumping waves. Jumping waves is the most exciting aspect of a jets ski tour. Your jet ski will push through the waves at higher speeds instead of jumping over them. Jumping over waves is a fabulous feeling which takes time, patience, and practice to master.
● Mark Your Surroundings and Environment
A jet ski ride is analogous to a motorcycle ride in many ways. Minding your surroundings is vital to having a safe and excellent jet ski ride. It is normal to get ahead of yourself but understand your limits and never push past them. Never ride intoxicated and maintain good riding etiquette for your fellow riders. Always have a pro aside you handy who could guide you.
Sea Life Dubai is an excellent jet ski rental service in the Dubai Marina and is perfect for your first jet ski ride. Their professionals can help you make your jet ski ride memorable and a great learning experience. They offer jet ski rental in Dubai at reasonable prices and have rave reviews in a short period of operation.

Also Read: https://www.sealifedubai.com/why-you-should-rent-a-jetski-in-dubai-instead-of-buying-one/