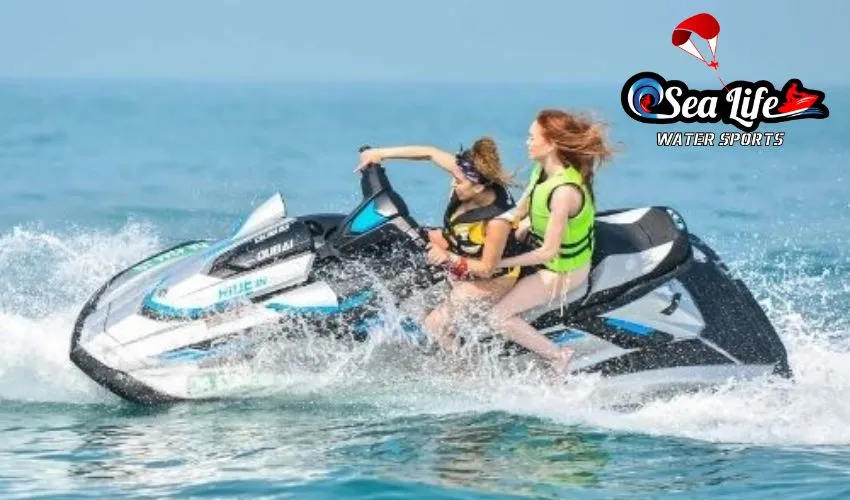 If you want your vacation to be filled with fun and adventure, renting a jet ski will never disappoint you. Aside from cool sea breeze that you'll feel while riding a jet ski, you'll also love to experience being sun-kissed while witnessing the gentle ocean splash around you. There's no doubt that a jet ski adventure is fun and exciting. Just like any watersports, not following rental rules can put you in danger. You can get the most out of your jet ski rental by making sure that you follow some safety rules.
1. Wear your life jacket.
Whether your an experienced or an amateur swimmer, you still need to observe some safety measures on water. One of which is wearing a life jacket. What if you fall off and you don't have a life jacket? Your life will be at risk especially if you're in open water. There's also a heightened risk that you'll get injured.
2. Be alert.
It's no secret that the coastline in Florida is filled with activity and this means that there are fishing boats, swimmers and other jet skis that will be sharing the water with you. It's essential that you're aware of the activities around you so you can avoid injuries, collisions and other dangerous situations. Riding a jet ski is similar to riding a car. You need to be extra careful by being aware of your surroundings.
3. Know all jet ski safety features.
Every jet ski rental service is equipped with safety features like kill switches and wrist straps. It's vital that you know these safety features and their purpose so you can use them in case of an emergency. They can save your life. When the renter orients you of the proper way to use the jet ski, be sure to listen carefully. If you are unsure about other safety features, make it a point to ask questions so you'll know how to operate all of them properly.
4. Stay away from alcohol.
Staying sober on the water is also a must. While a little drink can add more fun to this activity, it's still better to be safe than sorry. The Coast Guard will impose a penalty if you're caught drinking. It's also not worth the risk of operating the jet ski while under the influence of alcohol. Be sure to think twice before you consider drinking.
5. Operate smartly.
Anyone can get excited about the thought of operating a jet ski. Going as fast as possible might sounds appealing, but you can put yourself in a dangerous situation, especially if you could no longer control the jet ski. Be sure to operate in a smart and controlled manner. If anything goes wrong, you'll still know how to manage the situation.
6. Choose a trusted jet ski rental source.
While many beaches offer a jet ski rental service in Dubai, you still need to make sure that you pick a rental provider that offers well-maintained equipment. You'll have a great jet ski experience if the equipment is in safe working order. Take time to choose the right provider.
Explore More: https://www.sealifedubai.com/jet-skiing-in-dubai-a-must-try-experience-with-sea-life-dubai/