Hey, fellow adventurers! Get ready to set sail on a journey of luxury, leisure, and endless horizons. When it comes to cruising and yachting, Dubai takes the spotlight, offering an experience that's nothing short of magical. So, let's dive into the shimmering world of yacht exploration, where the Dubai coastline becomes your playground, the Dubai Marina your gateway, and yacht tours your ticket to unforgettable memories.
Sailing in Style with Yacht Rental in Dubai:
Picture this: you, your friends, and the open sea – all aboard your very own private yacht. Dubai doesn't just promise dreams; it turns them into reality. Yacht rental in Dubai is your golden ticket to cruising like a celebrity. Feel the thrill as you step on board, greeted by the soft caress of the sea breeze and the panoramic view of Dubai's iconic skyline. Whether you're celebrating a special occasion or just indulging your wanderlust, a yacht rental is an experience you won't want to miss.
Dubai Yacht Tours: A Glimpse of Extravagance:
For those who want a taste of the high life without the commitment of a full yacht rental, Dubai yacht tours are here to sweep you off your feet. These tours offer a curated blend of luxury and exploration, where you can bask in the opulence of a yacht while taking in the mesmerizing sights that Dubai has to offer. Glide past the world-famous Palm Jumeirah, catch a glimpse of the towering Burj Al Arab, and marvel at the architectural wonders lining the Dubai Canal. Each moment is a snapshot of elegance and wonder that will stay with you long after the tour ends.
Embarking on Water Sports Adventures:
Hello, thrill-seekers! Yachting in Dubai isn't just about lounging on deck; it's also your gateway to heart-pounding water sports activities. Thanks to Sea Life Watersports Dubai, your yacht adventure can easily transition into a frenzy of excitement. Fancy a jet ski ride across the sparkling waters? Perhaps some wakeboarding to explore hidden coves? With SEA Life Dubai, you can have it all. Feel the rush as you try your hand at thrilling water sports, adding a splash of adventure to your luxury escapade.
You May Also Like:
Best Yachts to Rent in Dubai for Under 2,000 AED
Dubai Marina: Where Dreams Set Sail:
The Dubai Marina is more than just a marina; it's a world of its own. As you cruise along its glistening waters, you'll be enveloped by a captivating blend of modernity and beauty. Gaze at the impressive skyline that seems to touch the clouds, and let the lively atmosphere of waterfront living wash over you. The marina's promenade, adorned with stylish cafes and vibrant shops, invites you to explore on foot, immersing yourself in the pulse of Dubai's maritime heart.
In a city where dreams become reality, cruising and yachting elevate your experience to a whole new level. Whether you're sipping champagne on a luxurious yacht or testing your mettle with thrilling water sports, Dubai offers a taste of extravagance that's second to none. So, answer the call of the sea, embrace the elegance, and let Sea Life Watersports Dubai be your guide to a nautical adventure you'll cherish forever. Bon voyage, fellow travelers!
Related Post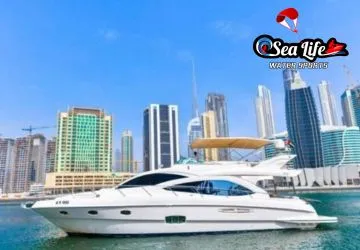 Dubai's beautiful coastline and blue waters make it a perfect destination for luxurious experiences. If you want a fant...
Read More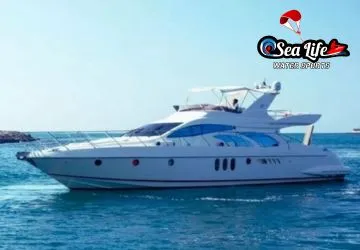 Romance is in the air and it's everywhere. Years ago, Paris seemed to be the ultimate destination for couples. Howeve...
Read More