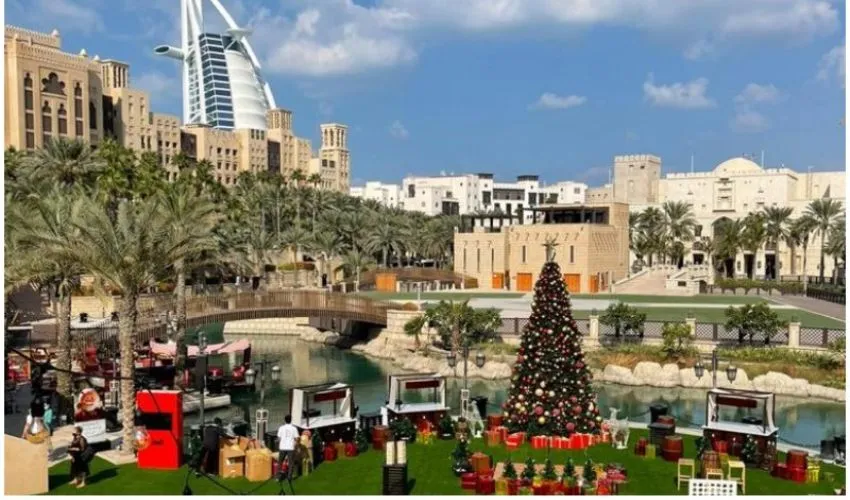 Christmas is coming! And we know what that means… it's time to start planning all of your holiday festivities. That also means it's time to start thinking about what you're going to do with your family and friends, and maybe even some co-workers.
If you're looking for the perfect way to spend some time together this Christmas, then look no further than Sea Life Dubai. We have everything you need for a great day out with friends and family—from jet ski rental in Dubai to yacht rental in Dubai, we can help you turn any water sport into an experience everyone will remember!
Here are some of the top Watersports activities in Dubai that you will love exploring with Sea Life Dubai.
Drive a speed boat in Dubai marina:
If you want to get your adrenaline pumping while enjoying the beautiful sights of Dubai's Marina and Jumeirah Beach Residence area, then a trip on one of Sea Life Dubai's speed boats is perfect for you! Book your Dubai Marina speedboat tour with us today!
Plan a jet skiing adventure:
If you're looking for an adventure that's out of this world, jet skiing in Dubai might be just what you need. We'll help you plan every step of your trip, from picking out the right jet ski rental in Dubai to scheduling your pick-up and drop-off times, and more.
Go parasailing and feel the thrill:
Parasailing is a great way to enjoy the sights from above Dubai. Whether you're looking for a romantic date or a fun family activity, parasailing in Dubai can be your ticket. We'll bring you everything you need: the harnesses, life vests (which are mandatory), and even an instructor who can make sure that everyone on board is safe and knows how to use their equipment properly.
Get your hands on hydrofoiling:
If you love water sports, you are bound to love hydrofoil surf in Dubai. This is a sport that combines the excitement of windsurfing with the thrill of speedboat racing. Hydrofoil surfing is a great way to explore Dubai's coastlines and other attractions it has to offer from a completely different perspective.
Banana boat ride: A not to miss adventure:
The banana boat ride is a must-do when visiting Dubai. It's hard to imagine anything more fun than a ride on the water, but add a banana boat ride in Dubai into the mix and you've got a recipe for pure joy. This experience is one of the best ways to see Dubai from afar: from the water you can get an incredible view of the city skyline and all of its iconic buildings.
This Christmas is going to be sheer fun with Sea Life Dubai. Being the best watersports rental company in Dubai we've got all kinds of stuff available for rent: jet skis, jet cars, paddleboards, yacht, banana boat—you name it! Call us at +971 50 433 2725!