If you are in Dubai for a vacation or to spend a weekend, instead of only enjoying the luxurious lifestyle, extravagant shopping experience and exploring the iconic landmarks you, need to participate in water sports like wakeboarding. Participating in this water sport will make your vacation days lively and full of fun and adventure.
Let us know a few facts before we try to enjoy this amazing and adventurous water sports.
What is Wakeboarding?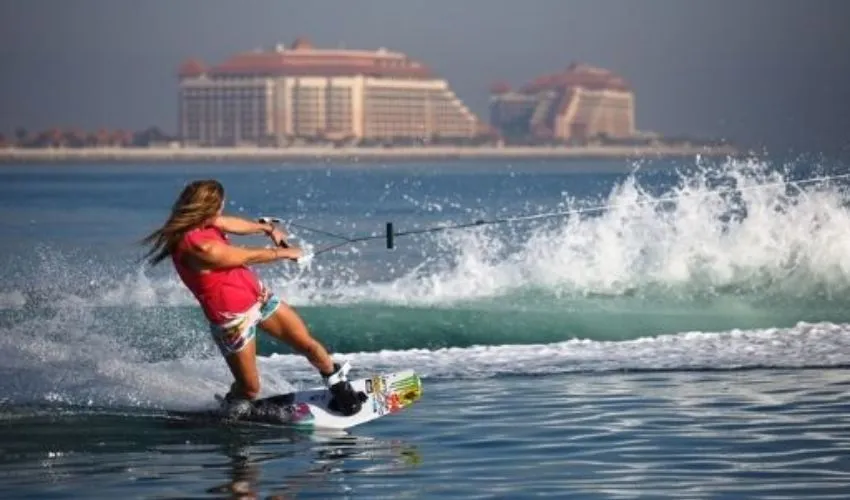 If you desire to enjoy a water sport that is an ideal combination of water skiing, surfing and snowboarding, then you need to participate in wakeboarding. It is an extreme water spot, helping one to feel the rush of adrenalin. While you participate in the sports, you will be standing on a wakeboard and a speedboat will tow you across the waves. The speed at times may reach 30 miles per hour. You will be gliding above the water and performing aerial manoeuvres while enjoying the feeling of riding the waves.  
What Equipment is Needed for Wakeboarding? 
You will be requiring various types of equipment including a speedboat. It is not possible to own all the equipment or to carry those to Dubai where you desire to enjoy wakeboarding. However, it is not a problem as there are various reputable and licensed water sports rental organizations helping you to rent all the necessary equipment. If we have a look at the equipment that you need to rent then they are a wakeboard, wakeboarding boat, wet suit, life vest, wakeboard line, and helmet. 
Is it possible to wakeboard as a novice? 
You may be thinking that will it be possible for you to enjoy wakeboarding in Dubai, as you do not have prior experience. Yes, it is possible to enjoy this water sport, as you will be having professional training from trained instructors of the water sports rental organization. The rental organization will help you to choose a beginner's style wakeboard enabling you to have a smoother ride. They will also teach you how to maintain balance and enjoy this exciting water sports. 
What are the Wakeboarding tips for beginners?
It is wise to share a few tips, which you need to remember while you try to wakeboard as a beginner.
You will get wet, as you will fall many times during the training process.

It is wise, not to rush. It is best to spend some time to learn the process.

Instead of pulling on the rope, let the rope pull you.

It is best to use a shorter rope

 Look straight instead of towards the board. 
Best Time for Wakeboarding in Dubai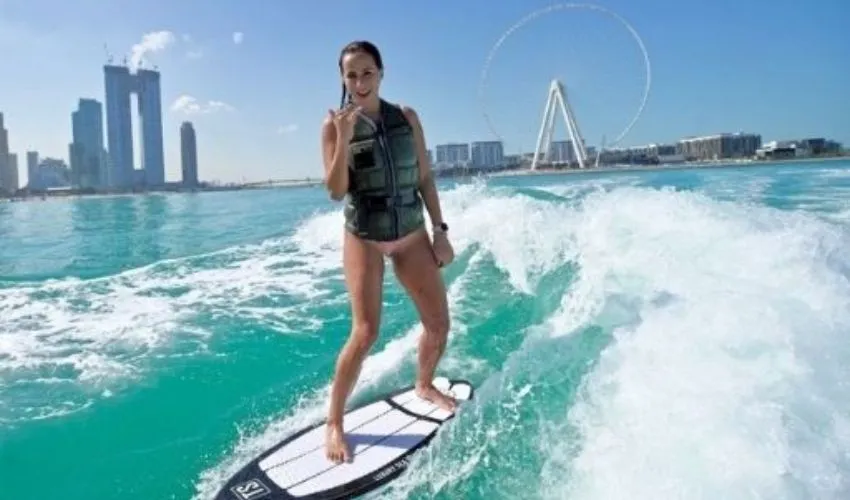 As wakeboarding is a water sport, it is best to enjoy it during summer. However, it is not such that you do not have the opportunity to enjoy this sport during your winter vacation in Dubai. The climatic condition of Dubai makes such possible, as during winter also the water temperature is comfortable. 
Best Locations for Wakeboarding in Dubai
Dubai Marina and JBR along with Jebel Ali Golf Resort, Bulgari Resort, Banana Beach Resort and the West Crescent at the Palm are the best locations to enjoy wakeboarding in Dubai. 
Wakeboarding with Sea Life Dubai  We at Sea Life Watersports can make it possible to enjoy various water sports including wakeboarding at prime locations in Dubai at an affordable rate. If you follow our advice, wakeboarding is the water sport that you need to try to spend a lively day full of fun and excitement. It may be that you do not have any prior experience in wakeboarding. Our training will help you to, effectively surf the waves while staying attached to a speedboat.